Permanent laser hair reduction is an excellent procedure that can be very safe and effective. For patients who suffer from excessive or dark facial and body hair or frequent ingrown hairs, laser hair reduction can dramatically improve self-esteem and the quality of their lives.
There are many lasers that remove hair. There are also many practitioners who perform these procedures. The overall results are highly dependent on selecting the correct laser and practitioner. Dr. Jess Prischmann, our board-certified facial plastic surgeon, and her highly skilled team of advanced practice estheticians strongly believe that laser hair reduction settings should be customized to each patient. There is not a "one size fits all" approach to laser hair reduction.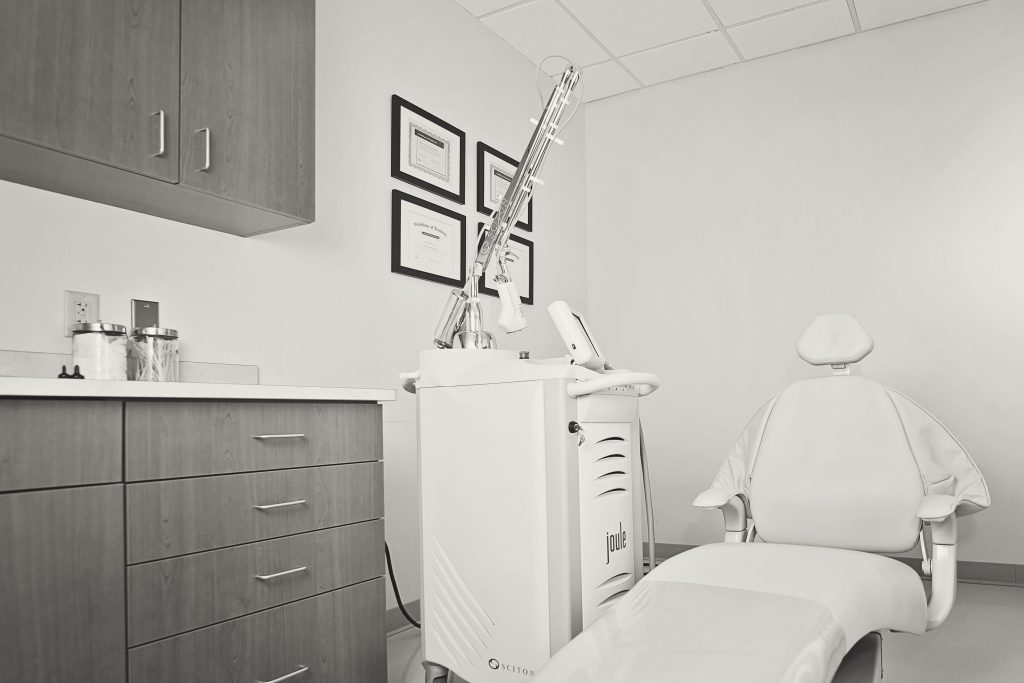 Who is a good candidate?
Appropriate expectations. While you can expect to see improvement after the first treatment, multiple treatments are usually required to achieve desired results.
Dark hair. The laser targets pigment. The darker the hair, the more focused the energy, the better the result.
All skin types and ethnicities (as long as the hair is darker than the skin color)
How is the procedure performed?
Permanent laser hair reduction is an in-office procedure. Numbing creams are often not necessary but can be provided to reduce discomfort associated with laser hair reduction.
What is the recovery?
There is minimal downtime associated with permanent laser hair reduction. Treatment-site redness usually resolves in less than an hour. Skin may be sensitive for a few days (particularly on the legs). Subsequent treatments are planned in 4 to 6 week intervals.
Ethnic Permanent Laser Hair Reduction
In patients with darker skin types, permanent laser hair reduction can still be performed safely and effectively. Because darker skin is more prone to burns and hyperpigmentation, it is critical that the appropriate laser and settings are used.
As an Indian-American, Dr. Prischmann understands and respects the challenges associated with treating ethnic skin. Not only has she had laser hair reduction on her own face and body, but she has also personally experienced some of the complications associated with laser hair reduction. Her personal experience has been very important to her understanding of how to treat ethnic skin.
What makes Prischmann Facial Plastic Surgery the ideal practice for laser hair reduction?
Dr. Prischmann and the members of our team will only make a recommendation of laser hair reduction if it is the best option for your unique needs.
Our lasers have the highest-level warranty, which ultimately ensures that the technology has been comprehensively examined by an engineer and is calibrated properly so the procedure can be performed as accurately as possible.
Dr. Prischmann will be available to answer questions and address any concerns you may have before and after your laser hair reduction procedure. We are dedicated to ensuring you have the best treatment experience possible.
Please contact Dr. Prischmann for more information on laser hair reduction, or to schedule a consultation.