Injectables / Dermal Fillers
Minimally-invasive cosmetic injectables are a great way to correct early signs of aging on the face. The key is to achieve natural-looking results and maintain appealing facial proportions. Dr. Jess Prischmann's personal philosophy is that every patient deserves an individualized treatment plan. Injectables can be a perfect complement to facial plastic surgery or other procedures. When performed well, fillers can give you a very natural result with minimal downtime.
There are a few categories of fillers. Each has its own benefits:
Restylane®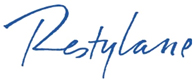 The first injectable filler introduced to the United States, Restylane® is designed to minimize signs of aging for a more well-rested and youthful appearance. This HA-based dermal filler offers several additional benefits, including:
Reduces fine lines and wrinkles on the forehead, corners of the mouth, and nasolabial folds
Adds volume around the eyes
Often lasts up to six months or more
Minimal downtime and nearly immediate results
Restylane® Silk: The Natural Lip Enhancement
Have you wanted to enhance your lips but were scared the outcome would be unnatural? Have you started to notice fine lines around your mouth? Does your lipstick bleed around the edges?
If you answered yes to any of these questions, you might want to consider lip enhancement with Restylane® Silk.
Restylane® Silk is the latest offering from the Restylane®/Perlane® family of products. It contains a very smooth hyaluronic acid gel that volumizes without creating a plumpy look. During a 30-minute office visit, Dr. Prischmann is able to use Restylane® Silk to enhance lip shape and treat fine lines around the mouth.  With the use of a simple dental block, the procedure is typically painless.
Who is a good candidate? The best candidates for Restylane® Silk are individuals who are looking for a subtle lip enhancement. Dr. Prischmann has been pleasantly surprised to find that for many patients there is very little swelling. In other words, many patients are able to have the injection discreetly.
How can I schedule an appointment? If you have additional questions about Restylane® Silk, or if you would like to schedule a consultation for customized treatment with Dr. Prischmann, please contact our office today.


JUVÉDERM VOLUMA™ XC

JUVÉDERM VOLUMA™ XC is not the only hyaluronic acid (HA) based injectable dermal filler that is FDA-approved to add volume to the cheeks and mid-facial region. Using Vycross technology, Voluma is able to volumize a midface beautifully with results that can last up to two years. The revolutionary concentrated HA solution offers numerous benefits, including:
A mild composition that requires no allergy testing
Typically immediate results
Long-lasting results – often up to two years or more
The reduction in appearance of fine lines and moderate wrinkles
Volume enhancement in the apple, hollow, and apex of cheek
The incorporation of a local anesthetic for improved patient comfort
JUVÉDERM® Ultra XC

A member of the JUVÉDERM® family of products, JUVÉDERM® Ultra XC can help restore a youthful aesthetic by reducing the appearance of fine lines and deep wrinkles. It can also help reestablish the fullness of the lip line. Other benefits include:
Comprised of a gentle hyaluronic acid-based gel
Typically reversible results
Minimal discomfort due to the inclusion of a local anesthetic
Typically immediate results
Commonly used to fill creases around the lips, including smile and marionette lines, and add fullness
Often lasts up to six months or more
Restylane® Lyft Formerly known as Perlane, Restylane lyft is an HA based filler for the midface. It can enhance contour of the cheekbones without excessively volumizing the area Benefits include:
Potential to minimize mild acne scars and skin depressions
Brief treatment time
Reduced signs of frown lines, deep wrinkles, and nasolabial fold creases
Improved contour and fullness of lips
Minimal discomfort
Effects can last up to nine months
Sculptra® Aesthetic

Not traditionally considered a dermal filler, Sculptra® Aesthetic minimizes the appearance of age or health-related wrinkles and volume loss by stimulating natural collagen growth. In addition to a long history of safe, effective use, Sculptra® Aesthetic can also:
Restore facial volume in the cheeks, and other areas
Smooth fine lines and creases
Offer long-lasting benefits, often up to two years
Provide gradual improvement over time
Sculptra® is not for patients with a history of excessive scarring or keloid formation. Multiple treatments are typically required for optimal results.
Who is a good candidate for fillers?
Reasonable expectations
Smile lines
Marionette lines
Lipstick lines
Deep frown lines (used in conjunction with BOTOX®)
Thin/Undefined lips (better to be conservative with lip injections to avoid over-correction)
Mildly sagging midface
Prejowl sulcus
Overall volume loss/temporal hollowing
Acne scars. Not meant to be a replacement for resurfacing/dermabrasion
How is the procedure performed?
After a consultation, Dr. Prischmann will help you decide which fillers are best for you. Procedures are performed in-office. Topical numbing creams or local numbing blocks are also used when necessary or requested.
What is the recovery?
Recovery depends on the type of injectable. In general, there is minimal downtime. Swelling and injection site redness usually subside in less than an hour. Bruising is variable and can sometimes last for several days. Some injectables are reversible. Results can last from 6 months to 2 years.
For more information on cosmetic injectables and dermal fillers, please contact Dr. Jess Prischmann today. Dr. Prischmann can meet with you in a confidential consultation to discuss all aspects of procedures and how they can help you meet your goals.