Broadband Light (BBL)
Broad-Band Light and Intense Pulse Light Therapy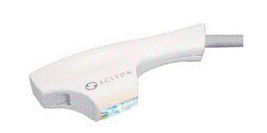 BBL (broad-band light) or IPL (intense-pulsed light) therapy is a very effective treatment for brown spots, red spots, acne, and skin discolorations. This procedure can also be useful for skin tightening and improving signs of aging. Using highly specialized filtered light, BBL targets specific skin lesions, while minimizing trauma to the surrounding skin. Our board-certified facial plastic surgeon, Dr. Jess Prischmann, offers advanced Intense Pulsed Light or Broadband Light therapy for patients who are looking to improve a number of issues that may be affecting their skin.
Who Is a Good Candidate?
Brown spots on the face
Red spots on the face
Rosacea. BBL can work well on patients who have redness. It does not address bumps or papules.
Fine blood vessels on the face
Signs of aging
BBL works best in patients who have contrast between the colored lesions and their natural skin tone. In patients with extensive freckling, BBL is performed after pre-treatment with bleaching creams.
How Is the BBL/IPL Procedure Performed?
Dr. Prischmann , Jillian Anderson & Amy Nelson performs BBL procedures in office. They can be combined with other treatments, such as microlaser peels. Patients will feel warmth associated with the laser, but it is not considered a very painful procedure. Typically, three sessions are required. The procedure takes about 1 hour.
Using filtered light, IPL/BBL can target very specific conditions and pigment. It is ideal for improving brown spots, removing hair (except in darker skinned patients), and treating redness and rosacea.
IPL/BBL filters include:
420: AKA "blue light". This filter is a great adjunctive treatment for acne.
515: This filter is great for freckles, sunspots and darker pigment. Please note that all patients receiving this treatment must first have an examination looking for abnormal moles or worrisome skin lesions.
560: This filter targets "red." It is great for flushing and rosacea. Although it can be used for spider veins and blood vessels around the nose and cheeks, we prefer to use another type of laser treatment called 1064 Nd:YAG.
590, 640, 695: These filters are used for hair removal. They are ideal for lighter skinned patients. For olive or darker complexions, we prefer to use the 1064 Nd: YAG laser.
ST filters: These filters are used for non-invasive skin tightening. By heating up the dermal layer of the skin, this type of treatment can cause collagen contraction and skin tightening.
The beauty of IPL/BBL treatment is that there is virtually no downtime.
IPL/BBL can also be combined with other treatments, including:
Chemical peels/laser resurfacing + IPL = improvement in brown spots and skin quality and texture.
Combination IPL treatments = Multiple filters can be used at the same time to target hair, brown spots and skin tightening. Care must be taken to not overheat the skin.
What Is the Recovery?
There is minimal downtime associated with BBL treatments. In patients with brown spots, the lesions will get darker before they will slough off. During this time, meticulous skin care is required.
For more BBL information read Dr. Patrick Butter Jr, and Dr. Jason Pozner's article – "Retrospective Evaluation of the Long-term Antiaging Effects of BroadBand Light Therapy"
For more information on BBL/IPL therapy, or to schedule a consultation to talk more about your cosmetic enhancement goals, please contact us today.