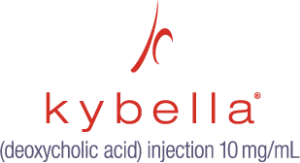 KYBELLA® is a safe, in-office injectable treatment that permanently removes fat under the chin. It is composed of deoxycholic acid, a substance that naturally occurs in your body. During a 30-minute appointment, targeted KYBELLA® injections are performed in areas with unwanted fat and fullness. It is a procedure that has mild, tolerable discomfort, which typically lasts ten minutes after treatment. Downtime is related to swelling, and patients can resume most activities the day after treatment.
Treatments are performed once every 4 to 6 weeks. The number of treatments varies based on each patient's needs and goals.
Brilliant Distinctions® Gift Card Special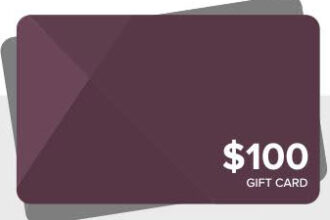 Allergan, the company behind BOTOX® Cosmetic, JUVÉDERM®, KYBELLA®, and DiamondGlow™, is offering a limited-time only special that provides significant discounts on gift cards that can be used for many treatments in the company's portfolio of services. Through its innovative Brilliant Distinctions® program, patients can purchase four gift cards valued at $100 each for $50 per card, ultimately saving you $200. The cards can be used on Allergan products available at our practice, and there is no expiration date.
You can purchase the gift cards here on the Brilliant Distinctions® website and use them to help pay for your Allergan treatment of choice. Please view the terms and conditions of the offer on the website. Only four gift cards can be purchased per email address. This special is only available while supplies last. If you have any questions about the Brilliant Distinctions® program or the gift card discount, please contact us today.
Who is a good candidate?
"Double-chin" due to fat under the chin
Heavy neck or loss of jawline definition due to fat under the chin
Good skin elasticity (KYBELLA® does not remove excess skin)
18 years or older
How is the procedure performed?
KYBELLA® treatment is performed in-office and can be customized based on the patient's specific needs and cosmetic goals. During the procedure, KYBELLA® is carefully administered via injections into targeted fat underneath the chin. To minimize discomfort, we use a device that blows cold air on the area. This makes the procedure very tolerable. The entire treatment takes 10 minutes to complete, depending on how many injections are needed. KYBELLA® treatments are spaced at least one month apart and multiple treatments may be required to achieve optimal outcomes, though retreatment is not typically expected once desired results have been attained.
KYBELLA® has several advantages over other methods of fat removal under the chin. These include: 1) does not require anesthesia 2) No activity restrictions the day after treatment 3) Fat is permanently and evenly removed 4) Results are gradual, allowing patients to control the degree of fat reduction.
What is the recovery?
Immediately following KYBELLA® treatment, patients report 10 minutes of mild burning discomfort. This quickly subsides and patients report fullness in the area for the next several days. Swelling always occurs (see next paragraph), but it does not require patients to stay home or miss school or work. Bruising sometimes occurs and can be camouflaged with makeup.
Patients report swelling as the number one side effect following KYBELLA® injection. Swelling depends on how much KYBELLA® is injected during the treatment, but is typically most noticeable for one week after injection. The first treatment creates the most swelling, and each subsequent treatment generates less swelling. Many patients can camouflage swelling with clothing. While annoying, swelling does not typically deter patients from completing the treatment course of KYBELLA®.
If you are interested in KYBELLA® and would like to schedule a consultation with Dr. Jess Prischmann, please do not hesitate to contact us today. Dr. Prischmann will be happy to answer all of your questions and help you determine if this is the right treatment for your unique needs and goals.