Curriculum Vitae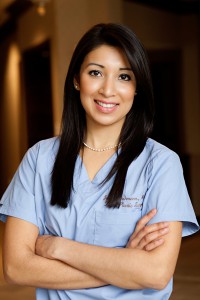 Education
M.D. – Louisiana State University School of Medicine—Shreveport. 2001-2005. Class Rank: 5. USMLE 1/2/3: 99/99/92. Elected into Alpha Omega Alpha, the National Medical Honor Society
B.S. – Journalism, Boston University College of Communication. 1997-2001. Awarded the "Blue Chip Award," the most prestigious student award in the college of communication.
Experience
Fellowship, Facial Plastic and Reconstructive Surgery, Director: Stephen W. Perkins, MD. Indianapolis, IN. – July 2010-June 2011
Residency, Otorhinolaryngology—Head and Neck Surgery. Mayo Clinic. Rochester, MN. – July 2006-June 2010
Internship, General Surgery. Mayo Clinic, Rochester, MN. – July 2005-June 2006
Journalism Experience
Co-host, "Medical Edge Weekend"—Co-hosted syndicated weekly medical radio show. KROC-AM. Newstalk 1340. Rochester, MN. Episodes available online, click here – Jan 2007-May 2010
Freelance Reporter/Anchor—Reported part-time for the 6 and 10 o'clock newscasts. KTAL-TV. NewsChannel 6 (NBC). Shreveport, LA. Resume available online at by clicking here – Sept 2001-May 2005
Washington Correspondent—Wrote daily articles covering Congress as part of the Boston University wire service for two Connecticut newspapers: "The Republican-American" (Waterbury, CT) and "The Norwalk Hour" (Norwalk, CT) – Sept 2000-Dec 2000
Washington Bureau Intern—"Newsday," Times/Mirror, New York, NY – June 2000-Sept 2000
Dow Jones Editing Intern—"The Standard Times," New Bedford, MA. Copy editor and paginator – July 2006-June 2010
Editorial Assistant – "CFO Magazine," Boston, MA – Aug 1999-May 1999
New England Bureau Intern, "The New York Times," Boston, MA – June 1999- Aug 1999
Assistant Sports Editor/Science Editor, "The Daily Free Press," Boston University, Boston, MA. – Aug 1998-Jan 1999
Publications/Presentations
Perkins SW, Prischmann J. "Lower Eyelid Blepharoplasty," In Bailey's—Head and Neck Surgery (5th Ed.). In publication.
Perkins SW, Prischmann J, Ting J. "Facelift: Controversies in Facial Plastic Surgery," in Facial Plastic Surgery Clinics of North America. In publication.
Perkins SW, Prischmann J. "The Art of Blepharoplasty." Facial Plast Surg. 2011 Feb;27(1):58-66. Epub 2011 Jan 18.
Dhaliwal J, Friedman O. Injectables and fillers in male patients. Facial Plast Surg Clin North Am. 2008 Aug;16(3):345-55, vii.
Dhaliwal J, Friedman O. A review of a simple procedure to correct external nasal valve collapse. Poster Presentation. Combined Otolaryngological Spring Meetings. May 2008.
Dhaliwal J, Orvidas L, Weaver A. Otolaryngology in Medical Schools: Are Students Underexposed?" Poster presentation. Triologic Middle Section Meeting, January 2009.
Instructor: "Reliable sources: effectively communicating with the media," 2009 and 2010, American Academy of Otolaryngology Annual Meeting
Instructor: "The media and you: educate and advocate," 2010 American Academy of Otolaryngology annual meeting.
Awards/Honors
Jack R. Anderson Prize for Scholastic Excellence : Awarded for the highest score in the country on the American Board of Facial Plastic and Reconstructive Surgery Examination – Sept 2011
Community Service Award : Zumbro Valley Medical Society – Dec 2008
Highest inservice training exam score: Mayo Clinic – 2008 and 2009
Aaron Selber Jr. Leadership Award: First recipient. Louisiana State University School of Medicine—Shreveport – May 2005
Alpha Omega Alpha: National Medical Honor Society – Sept 2004
Nathan Bernstein Scholarship: Louisiana State University School of Medicine—Shreveport – 2004 and 2005
Outstanding tutor of the year: Louisiana State University School of Medicine—Shreveport – 2004 and 2005
Reginald and Ruby Harper Slaughter Scholarship: Louisiana State University School of Medicine—Shreveport – 2003 and 2004
Honors in Microbiology: Louisiana State University School of Medicine—Shreveport – 2002
Alpha Epsilon Delta: National Premedical Honor Society – 2000
Blue Chip Award: Awarded to the most promising journalism graduates. Boston University College of Communication – May 2001
Dow Jones Newspaper Fund Scholarship: Awarded annually to journalism students across the country – 2000
"Teen Editor of the Year": "USA Weekend" – 1997
Affiliations/Memberships
American Academy of Facial Plastic and Reconstructive Surgery – 2009 to present
American Academy of Otolaryngology—Head and Neck Surgery – 2005 to present
American Medical Association
Minnesota Medical Association
Twin Cities Medical Society
Elected/Appointed Positions
Public Relations Representative—Section for Residents and Fellows, American Academy of Otolaryngology—Head and Neck Surgery – Sept 2008 to Sept 2009
Volunteer Experience
Youth Mentor, Bolder Options, 2012
Interests
Watching LSU and Vikings football
Running
Spending time with family
Learning new things