Amy Nelson, Aesthetician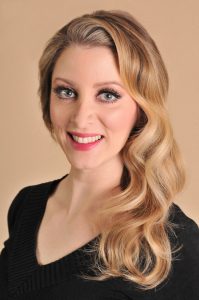 Amy Nelson deeply cares about the science and art of maintaining healthy skin. With over 15 years of experience as a licensed aesthetician, Amy has seen and worked with many different skin types. Always asking questions, Amy is curious, inquisitive, and committed to providing accurate information and the best possible care to her clients.
Her connection to skin health is also deeply personal. In 2014, she underwent treatment and reconstruction with our facial plastic surgeon, Dr. Jess Prischmann, for an early-stage skin cancer on her left lower eyelid. She often draws upon this experience when providing compassionate care to her clients.
Amy is certified by the Minnesota Board of Cosmetology. She has also been certified by Sciton® for safe use and operation of arguably the best laser on the market. She has completed formal laser safety training. She has also had extensive training in the safe use of superficial and medium-depth chemical peels.
Although Amy loves all aspects of being a skin specialist, she is particularly skilled at performing the following treatments:
Broad-Band Light

™/Photofacials

Chemical Peels, including Glytone® peels and the new Perfect Derma Peel™

Laser Hair Reduction

for all skin types (including those with darker skin)

MicroLaserPeels™

Sciton® Blue Light for Acne
Amy loves working with people of all ages and skin types. In addition to providing services in the office, she can also customize an at-home skin care routine. She feels strongly that maximizing active ingredients, while minimizing harmful preservatives, in skin care products is essential to maintaining good skin health. She is always keeping up with the latest information on skin care and new products and can help you select a skin care routine that works with your lifestyle and concerns.
Importantly, Amy also understands the boundaries of her role in caring for patients. She cannot diagnose or treat any skin conditions or diseases, which is why she works very closely with Dr. Prischmann and several wonderful area dermatologists for all of her clients.
Prior to her time with Dr. Prischmann, Amy was the lead aesthetician at Revamp Salon & Spa in uptown Minneapolis for 15 years. She particularly enjoys her amazing clients. "I really enjoy getting to know each and every person, building a strong bond and lasting relationship."

She and her husband reside in Minneapolis with their two Shih Tzu dogs, Charlie and Betsy.

In her spare time Amy enjoys cycling, Pilates reformer training, going to the movies, baking, and traveling.